2012 Organic Beverages in the U.S. (Summer)

CD: $4,995 (Single User Only)
Book: $4,995
Both: $5,395
BMCDataDirect Internet delivery: 3-user license $5,595;
Call for multi-user discount prices
BMCDataDirect Internet delivery: 3-user license + Book: $5,995
Multi-user CD (via corporate intranet/network server) Call Charlene Harvey (formerly Salito) @ 212-688-7640 ext. 1962 for pricing
HEALTHY GROWTH. This report provides background information about the burgeoning, increasingly mainstream organic industry with consideration of current and ongoing trends and issues. It explores the growing subset of beverages made with ingredients produced according to organic principles and standards. It also breaks the organic beverage industry down, providing current and historical data for ten beverage categories. Additionally, it contains Beverage Marketing's volume, per capita consumption and compound annual growth projections by category through 2016.
More than 100 pages, with extensive text, graphs, charts and tables.
Call Charlene Harvey (800) 275-4630 ext. 1962 or (212) 688-7640 ext. 1962 for more information or to place an order.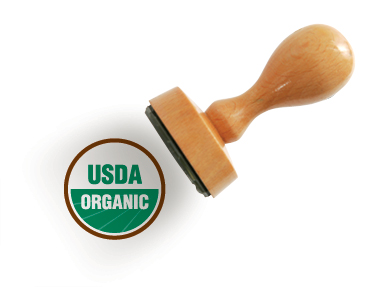 TABLE OF CONTENTS i
TABLE OF EXHIBITS iii
DEFINITIONS USED IN THIS REPORT v
INTRODUCTION xix
---
CHAPTER
1. THE U.S. ORGANIC BEVERAGE MARKET
The National Organic Beverage Market pg..........1

Overview pg..........1
Volume pg..........7
New Products pg..........10

Exhibits pg..........11
2. THE U.S. ORGANIC BEER MARKET
The National Organic Beer Market pg..........17

Overview pg..........17
Volume pg..........21
Per Capita Consumption pg..........22

Exhibits pg..........23
3. THE U.S. ORGANIC CARBONATED SOFT DRINK MARKET
The National Organic Carbonated Soft Drink Market pg..........25

Overview pg..........25
Volume pg..........29
Per Capita Consumption pg..........30

Exhibits pg..........31
4. THE U.S. ORGANIC COFFEE MARKET
The National Organic Coffee Market pg..........33

Overview pg..........33
Volume pg..........36
Per Capita Consumption pg..........37

Exhibits pg..........38
5. THE U.S. ORGANIC DISTILLED SPIRITS MARKET
The National Organic Distilled Spirits Market pg..........41

Overview pg..........41
Volume pg..........43
Per Capita Consumption pg..........44

Exhibits pg..........45
6. THE U.S. ORGANIC ENERGY DRINK MARKET
The National Organic Energy Drink Market pg..........47

Overview pg..........47
Volume pg..........53
Per Capita Consumption pg..........53

Exhibits pg..........55
7. THE U.S. ORGANIC FRUIT BEVERAGE MARKET
The National Organic Fruit Beverage Market pg..........57

Overview pg..........57
Volume pg..........65
Per Capita Consumption pg..........66

Exhibits pg..........67
8. THE U.S. ORGANIC MILK MARKET
The National Organic Milk Market pg..........69

Overview pg..........69
Volume pg..........80
Per Capita Consumption pg..........81

Exhibits pg..........83
9. THE U.S. ORGANIC SOYMILK MARKET
The National Organic Soymilk Market pg..........85

Overview pg..........85
Volume pg..........97
Per Capita Consumption pg..........97

Exhibits pg..........99
10. THE U.S. ORGANIC TEA MARKET
The National Organic Tea Market pg..........101

Overview pg..........101
Volume pg..........119
Per Capita Consumption pg..........120

Exhibits pg..........121
11. THE U.S. ORGANIC WINE MARKET
The National Organic Wine Market pg..........125

Overview pg..........125
Volume pg..........127
Per Capita Consumption pg..........128

Exhibits pg..........129
12. THE PROJECTED U.S. ORGANIC BEVERAGE MARKET
The Projected National Organic Beverage Market pg..........131

Overview pg..........131
Volume pg..........133
Per Capita Consumption pg..........134

Exhibits pg..........136
EXHIBIT
1. THE U.S. ORGANIC BEVERAGE MARKET
1.1 U.S. Organic Beverage Market Estimated Volume by Category 2006 – 2011 pg..........11
1.2 U.S. Organic Beverage Market Share of Volume by Category 2006 – 2011 pg..........12
1.3 U.S. Organic Beverage Market Change in Volume by Category 2007 – 2011 pg..........13
1.4 U.S. Organic Beverage Market Per Capita Consumption by Category 2006 – 2011 pg..........14
1.5 U.S. Organic Beverage Market Organic Segment Shares of Category Volume 2006 – 2011 pg..........15
1.6 U.S. Organic Beverage Market New Product Introductions and Change 2002 – 2011 pg..........16
2. THE U.S. ORGANIC BEER MARKET
2.7 U.S. Organic Beer Market Estimated Volume and Change 2002 – 2011 pg..........23
2.8 U.S. Organic Beer Market Per Capita Consumption 2002 – 2011 pg..........24
3. THE U.S. ORGANIC CARBONATED SOFT DRINK MARKET
3.9 U.S. Organic Carbonated Soft Drink Market Estimated Volume and Change 2002 – 2011 pg..........31
3.10 U.S. Organic Carbonated Soft Drink Market Per Capita Consumption 2002 – 2011 pg..........32
4. THE U.S. ORGANIC COFFEE MARKET
4.11 Global Organic Coffee Market Estimated Volume and Change 2002 – 2011 pg..........38
4.12 U.S. Organic Coffee Market Estimated Volume and Change 2002 – 2011 pg..........39
4.13 U.S. Organic Coffee Market Per Capita Consumption 2002 – 2011 pg..........40
5. THE U.S. ORGANIC DISTILLED SPIRITS MARKET
5.14 U.S. Organic Distilled Spirits Market Estimated Volume and Change 2002 – 2011 pg..........45
5.15 U.S. Organic Distilled Spirits Market Per Capita Consumption 2002 – 2011 pg..........46
6. THE U.S. ORGANIC ENERGY DRINK MARKET
6.16 U.S. Organic Energy Drink Market Estimated Wholesale Dollars, Volume and Change 2002 – 2011 pg..........55
6.17 U.S. Organic Energy Drink Market Per Capita Consumption 2002 – 2011 pg..........56
7. THE U.S. ORGANIC FRUIT BEVERAGE MARKET
7.18 U.S. Organic Fruit Beverage Market Estimated Volume and Change 2002 – 2011 pg..........67
7.19 U.S. Organic Fruit Beverage Market Per Capita Consumption 2002 – 2011 pg..........68
8. THE U.S. ORGANIC MILK MARKET
8.20 U.S. Organic Fluid Milk Market Estimated Volume and Change 2002 – 2011 pg..........83
8.21 U.S. Organic Fluid Milk Market Per Capita Consumption 2002 – 2011 pg..........84
9. THE U.S. ORGANIC SOYMILK MARKET
9.22 U.S. Organic Soy Beverage Market Estimated Volume and Change 2002 – 2011 pg..........99
9.23 U.S. Organic Soy Beverage Market Per Capita Consumption 2002 – 2011 pg..........100
10. THE U.S. ORGANIC TEA MARKET
10.24 U.S. Organic Tea Market Estimated Volume and Change 2002 – 2011 pg..........121
10.25 U.S. Organic RTD Tea Market Estimated Volume and Change 2002 – 2011 pg..........122
10.26 U.S. Organic Tea Market Per Capita Consumption 2002 – 2011 pg..........123
10.27 U.S. Organic RTD Tea Market Per Capita Consumption 2002 – 2011 pg..........124
11. THE U.S. ORGANIC WINE MARKET
11.28 U.S. Organic Wine Market Estimated Volume and Change 2002 – 2011 pg..........129
11.29 U.S. Organic Wine Market Per Capita Consumption 2002 – 2011 pg..........130
12. THE PROJECTED U.S. ORGANIC BEVERAGE MARKET
12.30 Projected U.S. Organic Beverage Market Volume by Category 2011 – 2016 pg..........136
12.31 Projected U.S. Organic Beverage Market Share of Volume by Category 2011 – 2016 pg..........137
12.32 Projected U.S. Organic Beverage Market Compound Annual Growth by Category 2011 – 2016 pg..........138
12.33 Projected U.S. Organic Beverage Market Per Capita Consumption by Category 2011 – 2016 pg..........139