2012 The Global Beer Market (Autumn)

CD: $4,995 (Single User Only)
Book: $4,995
Both: $5,395
BMCDataDirect Internet delivery: 3-user license $5,595; Call for multi-user discount prices
BMCDataDirect Internet delivery: 3-user license + Book: $5,995
Multi-user CD (via corporate intranet/network server) Call Charlene Harvey (formerly Salito) @ 212-688-7640 ext. 1962 for pricing
GLOBAL PERSPECTIVE. As beer industry globalization continues apace, this report charts the latest developments, with data on volume by country, continent, brewer and brand. It provides highly detailed profiles of the leading brewers and discusses the impact of the mergers and acquisitions reshaping the industry. It also offers Beverage Marketing's five-year market projections through 2016.
More than 400 pages, with extensive text, graphs, charts and tables.
Call Charlene Harvey (800) 275-4630 ext. 1962 or (212) 688-7640 ext. 1962 for more information or to place an order.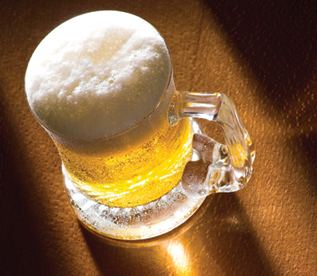 TABLE OF CONTENTS i
TABLE OF EXHIBITS iv
DEFINITIONS USED IN THIS REPORT vii
INTRODUCTION xix
---
CHAPTER
1. THE GLOBAL BEER MARKET
The International Beer Market pg..........1

Overview pg..........1
Volume pg..........3
Growth pg..........4
Per Capita Consumption pg..........4

The Regional Beer Markets pg..........5

Trends by Continent pg..........5
Trends by Country pg..........7

Global Beer Consumption pg..........9

Consumption by Country pg..........9
Per Capita Consumption pg..........11

Exhibits pg..........13
2. THE LEADING GLOBAL BREWERS AND THEIR BRANDS
The World's Leading Brewers pg..........39

Overview pg..........39
Brands pg..........42

Anheuser–Busch InBev

Overview pg..........45
Marketing pg..........98

SABMiller

Overview pg..........112
Marketing pg..........152

Carlsberg Breweries A/S

Overview pg..........161
Marketing pg..........197

Heineken N.V.

Overview pg..........198
Marketing pg..........248

Grupo Modelo

Overview pg..........254
Marketing pg..........258

Molson Coors Brewing Company

Overview pg..........263
Marketing pg..........272

Tsingtao Breweries

Overview pg..........276
Marketing pg..........279

Asahi Breweries

Overview pg..........281
Marketing pg..........287

Kirin Brewery

Overview pg..........291
Marketing pg..........297

Yanjing Brewery

Sapporo Breweries

Overview pg..........305
Marketing pg..........305

Asia Pacific Breweries

Overview pg..........310
Marketing pg..........317

Exhibits pg..........320
3. THE EUROPEAN BEER MARKET
Europe's Beer Market pg..........329

Overview pg..........329
Production by Country pg..........330
Consumption by Country pg..........332
Per Capita Consumption pg..........333

Europe's Brewers pg..........335

Exhibits pg..........337
4. THE ASIAN AND MIDDLE EASTERN BEER MARKETS
Asia and the Middle East's Beer Markets pg..........346

Overview pg..........346
Production by Country pg..........350
Consumption by Country pg..........352
Per Capita Consumption pg..........354

Asian and Middle Eastern Brewers pg..........355

Exhibits pg..........357
5. THE NORTH AMERICAN BEER MARKET
North America's Beer Market pg..........366

Overview pg..........366
Production by Country pg..........368
Consumption by Country pg..........371
Per Capita Consumption pg..........372

North America's Brewers pg..........373

Exhibits pg..........375
6. THE SOUTH AMERICAN BEER MARKET
South America's Beer Market pg..........384

Overview pg..........384
Production by Country pg..........385
Consumption by Country pg..........387
Per Capita Consumption pg..........388

South America's Brewers pg..........390

Exhibits pg..........393
7. THE AFRICAN BEER MARKET
Africa's Beer Market pg..........402

Overview pg..........402
Production by Country pg..........404
Consumption by Country pg..........407
Per Capita Consumption pg..........408

Africa's Brewers pg..........409

Exhibits pg..........413
8. THE AUSTRALIAN AND OCEANIAN BEER MARKETS
Australia and Oceania's Beer Markets pg..........422

Overview pg..........422
Production by Country pg..........422
Consumption by Country pg..........424
Per Capita Consumption pg..........424

Australia and Oceania's Brewers pg..........425

Exhibits pg..........426
9. THE PROJECTED GLOBAL BEER MARKET
The Projected International Beer Market pg..........435

Overview pg..........435
The Global Market pg..........438
The Regional Markets pg..........438

Exhibits pg..........444
EXHIBIT
1. THE GLOBAL BEER MARKET
1.1 Global Beer Market Production Volume and Growth 1980 – 2011 pg..........13
1.2 Global Beer Market Compound Annual Growth 1985 – 2011 pg..........14
1.3 Global Beer Market Per Capita Consumption 1980 – 2011 pg..........15
1.4 Global Beer Market Production by Continent 2006 – 2011 pg..........16
1.5 Global Beer Market Share of Production by Continent 2006 – 2011 pg..........17
1.6 Global Beer Market Change in Production by Continent 2007 – 2011 pg..........18
1.7 Global Beer Market Production by Country 2006 – 2011 pg..........19
1.8 Global Beer Market Share of Production by Country 2006 – 2011 pg..........23
1.9 Global Beer Market Change in Production by Country 2007 – 2011 pg..........27
1.10 Global Beer Market Consumption by Selected Countries 2006 – 2011 pg..........31
1.11 Global Beer Market Share of Consumption by Selected Countries 2006 – 2011 pg..........33
1.12 Global Beer Market Change in Consumption by Selected Countries 2007 – 2011 pg..........35
1.13 Global Beer Market Per Capita Consumption by Selected Countries 2006 – 2011 pg..........37
2. THE LEADING GLOBAL BREWERES AND THEIR BRANDS
2.14 Global Beer Market Production by Leading Brewers 2006 – 2011 pg..........320
2.15 Global Beer Market Share of Production by Leading Brewers 2006 – 2011 pg..........322
2.16 Global Beer Market Change in Production by Leading Brewers 2007 – 2011 pg..........324
2.17 Global Beer Market Leading Brands' Volume 2006 – 2011 pg..........326
2.18 Global Beer Market Leading Brands' Share of Volume 2006 – 2011 pg..........327
2.19 Global Beer Market Leading Brands' Change in Volume 2007 – 2011 pg..........328
3. THE EUROPEAN BEER MARKET
3.20 European Beer Market Production by Country 2006 – 2011 pg..........337
3.21 European Beer Market Share of Production by Country 2006 – 2011 pg..........338
3.22 European Beer Market Change in Production by Country 2007 – 2011 pg..........339
3.23 European Beer Market Consumption by Selected Countries 2006 – 2011 pg..........340
3.24 European Beer Market Share of Consumption by Selected Countries 2006 – 2011 pg..........341
3.25 European Beer Market Change in Consumption by Selected Countries 2007 – 2011 pg..........342
3.26 European Beer Market Per Capita Consumption by Selected Countries 2006 – 2011 pg..........343
3.27 European Beer Market Production by Leading Brewers 2006 – 2011 pg..........344
3.28 European Beer Market Change in Production by Leading Brewers 2007 – 2011 pg..........345
4. THE ASIAN AND MIDDLE EASTERN BEER MARKETS
4.29 Asian/Middle Eastern Beer Market Production by Country 2006 – 2011 pg..........357
4.30 Asian/Middle Eastern Beer Market Share of Production by Country 2006 – 2011 pg..........358
4.31 Asian/Middle Eastern Beer Market Change in Production by Country 2007 – 2011 pg..........359
4.32 Asian/Middle Eastern Beer Market Consumption by Selected Countries 2006 – 2011 pg..........360
4.33 Asian/Middle Eastern Beer Market Share of Consumption by Selected Countries 2006 – 2011 pg..........361
4.34 Asian/Middle Eastern Beer Market Change in Consumption by Selected Countries 2007 – 2011 pg..........362
4.35 Asian/Middle Eastern Beer Market Per Capita Consumption by Selected Countries 2006 – 2011 pg..........363
4.36 Asian Beer Market Production by Leading Brewers 2006 – 2011 pg..........364
4.37 Asian Beer Market Change in Production by Leading Brewers 2007 – 2011 pg..........365
5. THE NORTH AMERICAN BEER MARKET
5.38 North American Beer Market Production by Country 2006 – 2011 pg..........375
5.39 North American Beer Market Share of Production by Country 2006 – 2011 pg..........376
5.40 North American Beer Market Change in Production by Country 2007 – 2011 pg..........377
5.41 North American Beer Market Consumption by Selected Countries 2006 – 2011 pg..........378
5.42 North American Beer Market Share of Consumption by Selected Countries 2006 – 2011 pg..........379
5.43 North American Beer Market Change in Consumption by Selected Countries 2007 – 2011 pg..........380
5.44 North American Beer Market Per Capita Consumption by Selected Countries 2006 – 2011 pg..........381
5.45 North American Beer Market Production by Leading Brewers 2006 – 2011 pg..........382
5.46 North American Beer Market Change in Production by Leading Brewers 2007 – 2011 pg..........383
6. THE SOUTH AMERICAN BEER MARKET
6.47 South American Beer Market Production by Country 2006 – 2011 pg..........393
6.48 South American Beer Market Share of Production by Country 2006 – 2011 pg..........394
6.49 South American Beer Market Change in Production by Country 2007 – 2011 pg..........395
6.50 South American Beer Market Consumption by Selected Countries 2006 – 2011 pg..........396
6.51 South American Beer Market Share of Consumption by Selected Countries 2006 – 2011 pg..........397
6.52 South American Beer Market Change in Consumption by Selected Countries 2007 – 2011 pg..........398
6.53 South American Beer Market Per Capita Consumption by Selected Countries 2006 – 2011 pg..........399
6.54 South American Beer Market Production by Leading Brewers 2006 – 2011 pg..........400
6.55 South American Beer Market Change in Production by Leading Brewers 2007 – 2011 pg..........401
7. THE AFRICAN BEER MARKET
7.56 African Beer Market Production by Country 2006 – 2011 pg..........413
7.57 African Beer Market Share of Production by Country 2006 – 2011 pg..........414
7.58 African Beer Market Change in Production by Country 2007 – 2011 pg..........415
7.59 African Beer Market Consumption by Selected Countries 2006 – 2011 pg..........416
7.60 African Beer Market Share of Consumption by Selected Countries 2006 – 2011 pg..........417
7.61 African Beer Market Change in Consumption by Selected Countries 2007 – 2011 pg..........418
7.62 African Beer Market Per Capita Consumption by Selected Countries 2006 – 2011 pg..........419
7.63 African Beer Market Production by Leading Brewers 2006 – 2011 pg..........420
7.64 African Beer Market Change in Production by Leading Brewers 2007 – 2011 pg..........421
8. THE AUSTRALIAN AND OCEANIAN BEER MARKETS
8.65 Australian/Oceanian Beer Market Production by Country 2006 – 2011 pg..........426
8.66 Australian/Oceanian Beer Market Share of Production by Country 2006 – 2011 pg..........427
8.67 Australian/Oceanian Beer Market Change in Production by Country 2007 – 2011 pg..........428
8.68 Australian/Oceanian Beer Market Consumption by Selected Countries 2006 – 2011 pg..........429
8.69 Australian/Oceanian Beer Market Share of Consumption by Selected Countries 2006 – 2011 pg..........430
8.70 Australian/Oceanian Beer Market Change in Consumption by Selected Countries 2007 – 2011 pg..........431
8.71 Australian/Oceanian Beer Market Per Capita Consumption by Selected Countries 2006 – 2011 pg..........432
8.72 Australian/Oceanian Beer Market Production by Leading Brewers 2006 – 2011 pg..........433
8.73 Australian/Oceanian Beer Market Change in Production by Leading Brewers 2007 – 2011 pg..........434
9. THE PROJECTED GLOBAL BEER MARKET
9.74 Projected Global Beer Market Production Volume 1980 – 2016 pg..........444
9.75 Projected Global Beer Market Compound Annual Growth 1985 – 2016 pg..........445
9.76 Projected Global Beer Market Per Capita Consumption 1980 – 2016 pg..........446
9.77 Projected Global Beer Market Production and Compound Annual Growth by Continent 2006 – 2016 pg..........447
---