Speeches / Private Presentations and Webinars
For more information:
Charlene Harvey
Director of Sales and Marketing, BMC Research
Tel: 212-688-7640 Ext. 1962
Event organizers, strategic planning teams and corporate marketing departments seeking to provide helpful information to their clients and prospects often look to Beverage Marketing Corporation to deliver customized speeches, private presentations and webinars.
BMC's executive team includes knowledgeable speakers on a broad range of beverage topics.
Speeches
Beverage Marketing Corporation executives are available to speak on a broad range of beverage industry topics and issues ranging from:
State of the industry overviews covering trends, market drivers and projections for both alcohol and non-alcohol drink markets (carbonates and non-carbonates)
In-depth presentations on a particular beverage category such as bottled water, carbonated soft drinks, beer, wine and distilled spirits
Specific areas of interest such as merger and acquisitions activity and corporate valuations in the beverage industry.
Whether as part of the educational content at a tradeshow, seminar or annual meeting, Beverage Marketing Corporation's executive team offers the expertise and insight attendees are looking for.
Private Presentations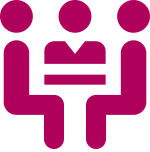 Whether your goal is corporate development, internal training or jumpstarting a brainstorming session for your strategic planning group, new product development team or other key groups within your organization, Beverage Marketing Corporation offers private, on-site presentation services. Presentation content and session structure can be tailored to your specific requirements. Examples include:
Quarterly state of the industry addresses
Roundtable discussions
Q&A sessions
Brainstorming meeting kick-off presentations and/or session moderation
These are just a few examples of the ways a private presentation can be customized to best meet your needs.
Webinars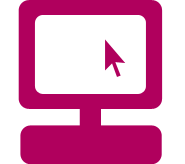 Trade associations, industry suppliers and other groups often sponsor informational webinars for their members, prospects and customers. Involving Beverage Marketing experts in these internet-based trend discussion sessions can help to:
Add credibility to the discussion of industry data, trends, issues and future developments
Help groups gain the respect and loyalty of customers and prospects, or provide a key benefit to their members
Enable companies and organizations to attract and begin a dialogue with prospective members or customers